08242017/conversation.txt
how are you??
I am doing well! Getting ready for a new semester. How are you?
i'm doing a little better. the week has been stressful but it's improving. anything new in your life?
I'm glad it's improving. The house computer has been given the name Rosie and answers to it, and I'm seeing someone.
lol the computer, i love that! AND GASP ARE YOU
YEAH, I AM, YOU NIFFLER.
WHSUDSOHDDI WHY A NIFFLER OMG
"The Niffler is a British beast. Fluffy, black and long-snouted, this burrowing creature has a predilection for anything glittery."
i do like shiny thingssssss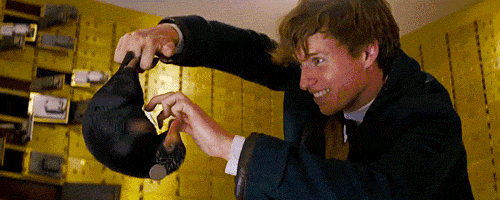 that's me :( no tickles tho

TELL ME MORE ABOUT THIS GUY
HOW DO YOU KNOW IT'S A GUY?
👀 UM GOOD GUESS
NIFFLER. But everything's good, really good.
baz is friends with evan and told me!! but that's so good, i'm glad to hear it. your type totally blows my mind, i think if your students knew you were dating some tattooed hunk they'd be like WHAT
Are you sure that wasn't your reaction? What did you think my type was? I don't even think I have a type.
hfjakjdasf my reaction was that x like fifty "WHAT, EVAN AND NEIL? WHAT?" lololol

YOUR TYPE IS YOUNG'ENS
OH MY GOD. MY TYPE IS NOT YOUNG'ENS. THIS IS AN ANOMALY.
WHAT ABOUT GENE
YEAH. I KINDA FORGOT ABOUT HER. 😬
LOL NEIL. oh man
WHAT. I never should have let it go as far as it did.
yeah, i can understand that sentiment
Hindsight is always 20/20. Sometimes you take a leap and it doesn't happen like you expect it to.
very true, i hope everything with evan goes well!
I hope so too.
what's he like?
He's sharp and funny and warm. He's the one who asked me out.
oh! he sounds nice. sharp sounds about right, baz said something similar
He's good people, and I think I got lucky.